9 people from 7 organizations attended the annual RFB (Research Facilities Benchmarking) Annual Best Practices meeting hosted by the National Renewable Energy Laboratory (NREL)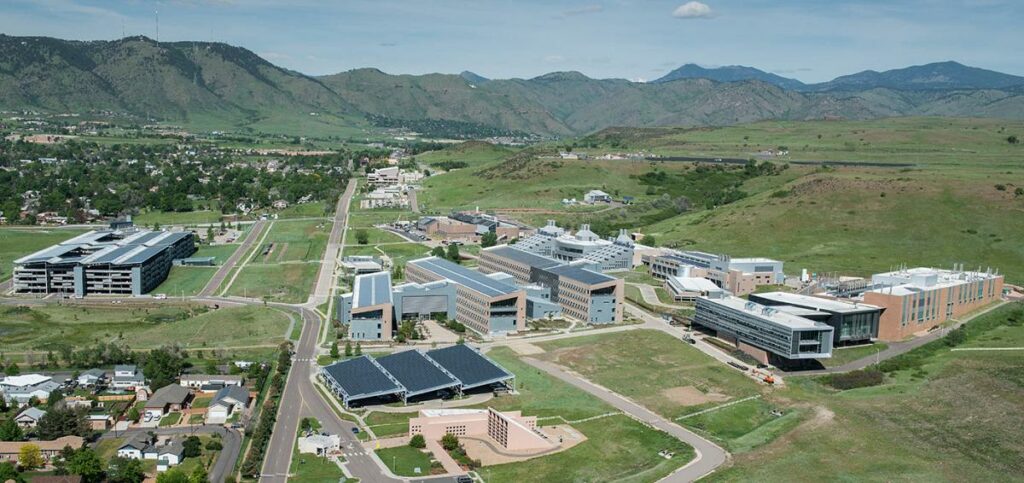 Presentations by the NREL team included:
Office Spaces of the Future at NREL – we are early into re-programming all office space on the NREL campuses to increase density and present a modern progressive office environment that is highly connected and responsive to the users' needs.
NREL's Intelligent Campus. This would be focused around the efforts NREL is doing to envision and implement a truly integrated campus that is a model of efficiency whether its energy, water, mobility, etc.
Facility tours included:
Research Support Facility – LEED Platinum facility, 360,000 sf, largest net zero energy building in world, holds about 1400 occupants and we are re-programming to hold about 2,000 staff. Constructed in 2010
Energy Systems Integration Facility – LEED Platinum Facility, 1 of 2 in world that can test integration of renewables to grid at utility scale, 180,000 sf. Constructed in 2013
There were also the normal group discussions and mini-presentations on current activities by those attending.