All organizations have some metrics and many have scorecards, but you also need a clear vision for what facility scorecard metrics to have and how to use them.
FM Metrics Cut Thru the Noise
Most facility managers are bombarded by data and information daily. Email and text notification from systems, staff, service providers, executives, and building occupants can be overwhelming.
Frustration with information overload is due to our selective perception shaped by years of evolution to help us focus on things essential for survival. (More about this if you are interested…)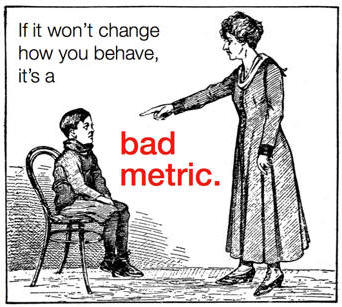 Facility Scorecard Metrics of Value
While it is true you can't manage what you don't measure, the reverse is important – don't measure things you don't intend to manage.
Data you have to report can be collected but does not need to be part of your key facility scorecard metrics unless you need to monitor or act on it. So the first step is to clarify the information you (or other users of your facility scorecard metrics) need.
I was faced with a difficult business decision that required cutting back on some maintenance activities because of cost reductions. I also needed to quantify the savings associated with those cuts. In working with Bob Lambe of Facility Issues, we were able to utilize his knowledge as he developed a cloud based system that allowed us to run various scenarios and calculate the associated savings for each scenario, one of which we ultimately chose. We were then also able to migrate that model to another section of the department and utilize it to calculate their savings. I really couldn't have met my goal without Bob's help.

Dennis, Manager of Facilities Operations
Extract Information from Your Increasing Volume of Facility Data
Facilities are complicated, with multiple "dimensions," each of which has different measures and metrics. You have a wealth of facility related data: space, asset, budgets, work orders, invoices, staffing, etc.
The average organization has over a dozen systems and mobile apps used by facility managers. Data is spread among corporate system, facility systems, outside systems, and spreadsheets in a variety of forms.
System integration is complicated, but data can easily be extracted and integrated.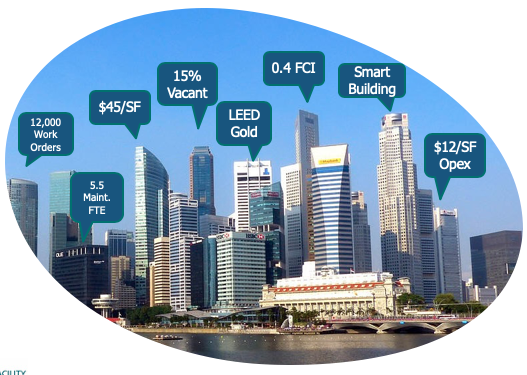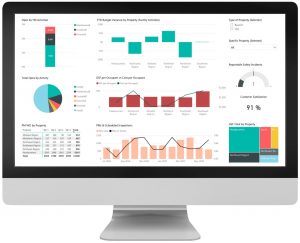 Summarize Actionable / Reference Info in One Convenient Place
The terms Dashboards and Scorecards are often used interchangeably but have some key differences (More about this if you area interested…).
We believe in the value of scorecards based on a facility-centric data model for facility management and planning purposes (different than dashboards for real-time building system operation or energy management).
We Help with Facility Metrics & Scorecards
Many organizations want help clarifying the facility-related metrics of value. Others want help getting their staff over the learning curve quickly. And others just want help with a system that is ready-to-use because they have limited resources.
We offer flexible services to help you make the most of the data you already have in various systems and formats, without an expensive software system, and develop your team on how to maintain and use it.
We Know Facility Data
We work with data and metrics specific to property and facility operations and understand the common sources and issues.
We Know Scorecards
Our various benchmarking programs integrate data from over a hundred organizations into interactive "scorecards."
Get the Help you Need
Don't hire staff, get "fractional FTE" services for the desired amount of support you want.
Our Facility Metrics Services
Facility Metrics Services

Whether you want some guidance for your team, or a done-for-you solution, you can have all your facility-related data in a single place for all your facility management and planning…

Occupant Satisfaction Survey & Report

Facility satisfaction surveys lets you ask the occupants of your facility to rate the importance and satisfaction with the services you provide. Do you know what is bothering your facility…
---
In addition to facility metrics and dashboard/scorecard support, Facility Issues also provides other related services:
Facility Metrics Training/Workshops | Strategic Facility Planning Services
---
Do Your Facility Metrics Meet Your Needs?
(By "metrics" we mean the full range of data, KPIs, scorecards, and reporting on your properties and their operation.)
Facility Issues can help you get started with provide one-time services, benchmarking, or ongoing assistance with your facility analytics. But first, take this self-assessment of your situation and objectives to clarify what you need and want.