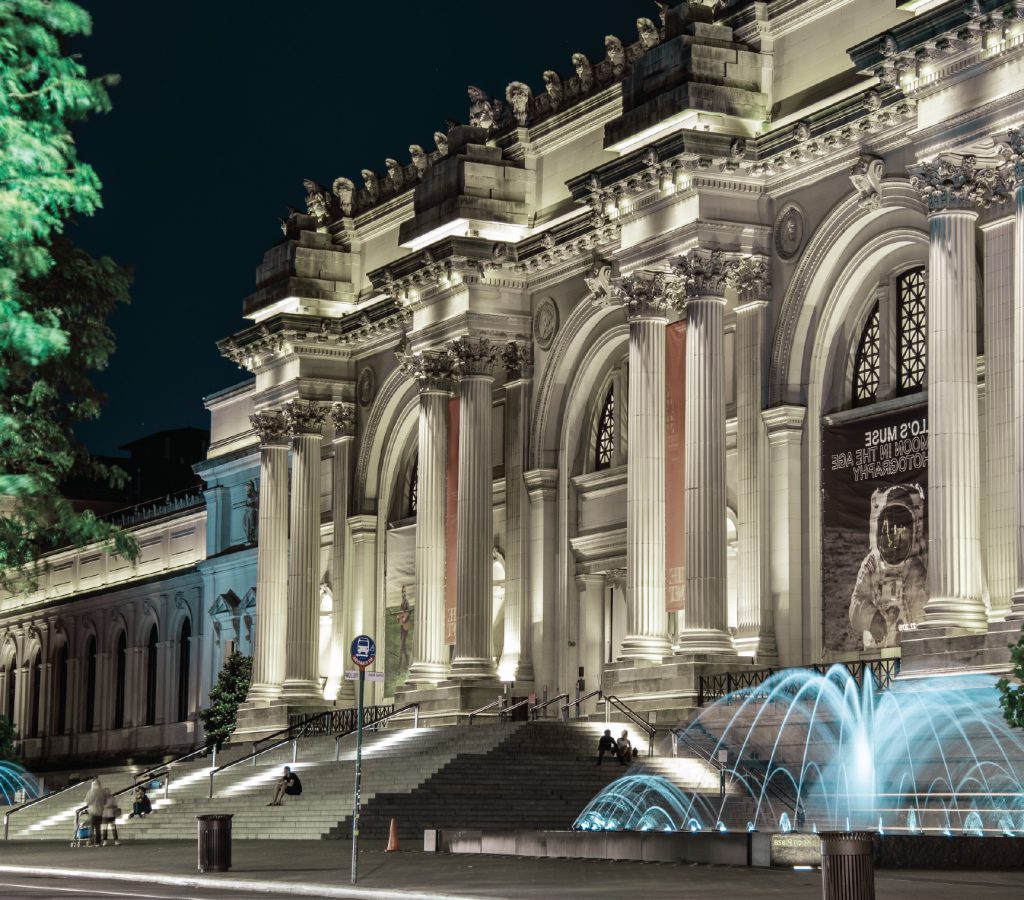 About This Program
This benchmarking group was originally created by the Canadian Museum of Civilization (now Canadian Museum of History) in 2001 and is designed for those who manage museum and cultural institution facilities.
The survey is endorsed by IAMFA, the International Association of Museum Facility Administrators.

Who are the Participants?
All progressive museums and cultural institutions across the globe are welcome to participate in this benchmarking program. Over 130 institutions from nine countries have participated since the group started.
The following leading organizations have participated for most of the program's 20 years:
The J. Paul Getty Museum
The National Gallery of Art
The National Gallery of Victoria
The National Museums of Canada (multiple museums)
The Smithsonian Institution (multiple museums)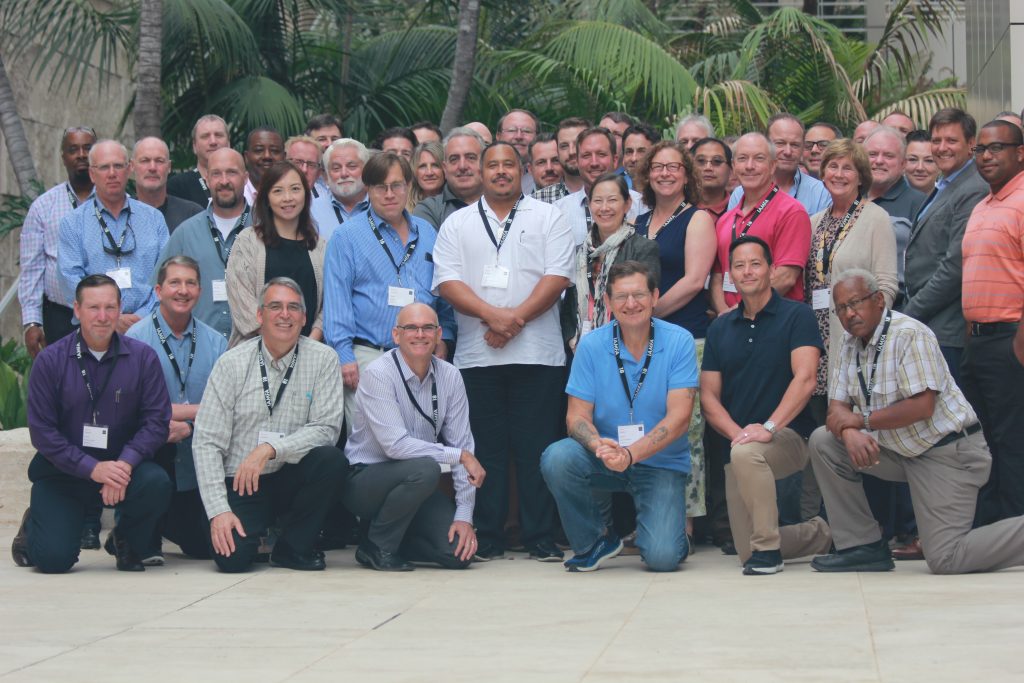 We never had the opportunity to meet, I was the Director of Property Management, Security & Client Services at the Canadian Museum of Civilization Corporation and the Canadian War Museum. I have been retired for ten years now and I am so pleased to see that the Annual Benchmarking Survey is still an active part IAMFA's order of business. (more…)

I wish you all the best and a long life to this practice.

Pierre Lepage, Canadian Museum of Civilization
There is no doubt that participating in the benchmarking survey provides an excellent means of comparing business operations with similar organizations and learning where improvements can be made.

Dean Marshall, National Gallery of Australia
What worked well? Everything!

Smithsonian National Museum of Natural History
Just completing the questionnaire provided suggestions on ways to improve our operation.

Carnegie Museums
What Is Included in the Cultural Institution
Facility Benchmarking Program?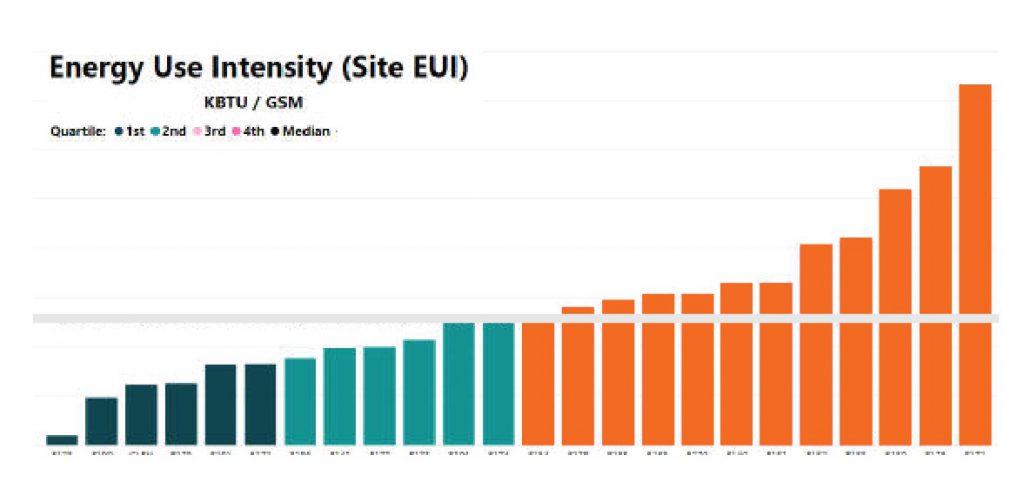 An example graph of energy use intensity is shown. Each participating institution is shown with a vertical bar. The various color shadings represent the quartiles and the horizontal black line is the median for the group.
The cultural institution facility benchmarking report compares a range of facility metrics – data categories include:
Operating costs (all types)
Energy use (all types)
Sustainability metrics
Staffing
Asset condition (FCI)
Practices & Technology
and more.
Schedule
One part of the benchmarking program is about the data: getting started, entry, compile, and reporting.
Another part of the program includes meetings to network, shared practices, provide feedback and discussion results.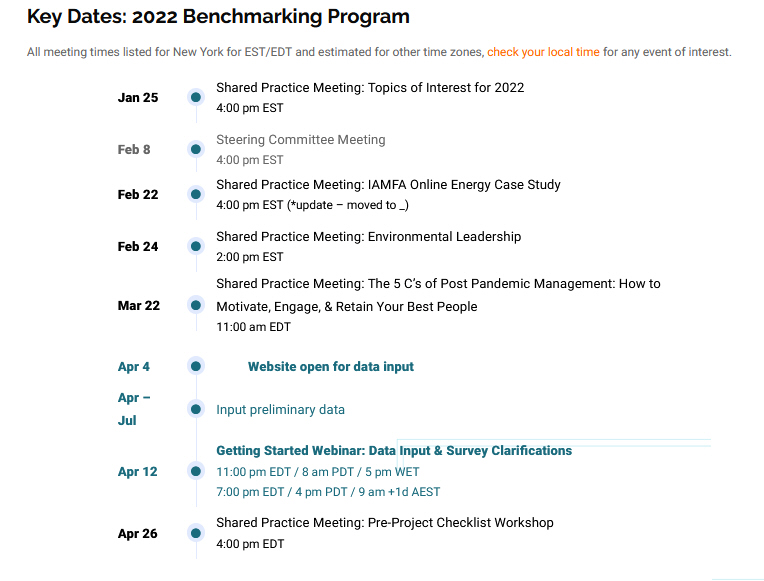 ---
Cultural Facility Benchmarking Options
Not Ready to Benchmark, Have Questions, or Just Want to Stay Informed?
Receive our occasional updates (between monthly and quarterly in frequency) and special topic surveys.
Please tell us your level of interest so we can send you only the information you want – you can unsubscribe anytime.
Program Sponsors
If you are interested in being a cultural facility benchmarking program sponsor in 2023, this is being coordinated with IAMFA sponsorship. Please contact randallomurphy@gmail.com for more information
Do Your Facility Metrics Meet Your Needs?
(By "metrics" we mean the full range of data, KPIs, scorecards, and reporting on your properties and their operation.)
Facility Issues can help you get started with provide one-time services, benchmarking, or ongoing assistance with your facility analytics. But first, take this self-assessment of your situation and objectives to clarify what you need and want.