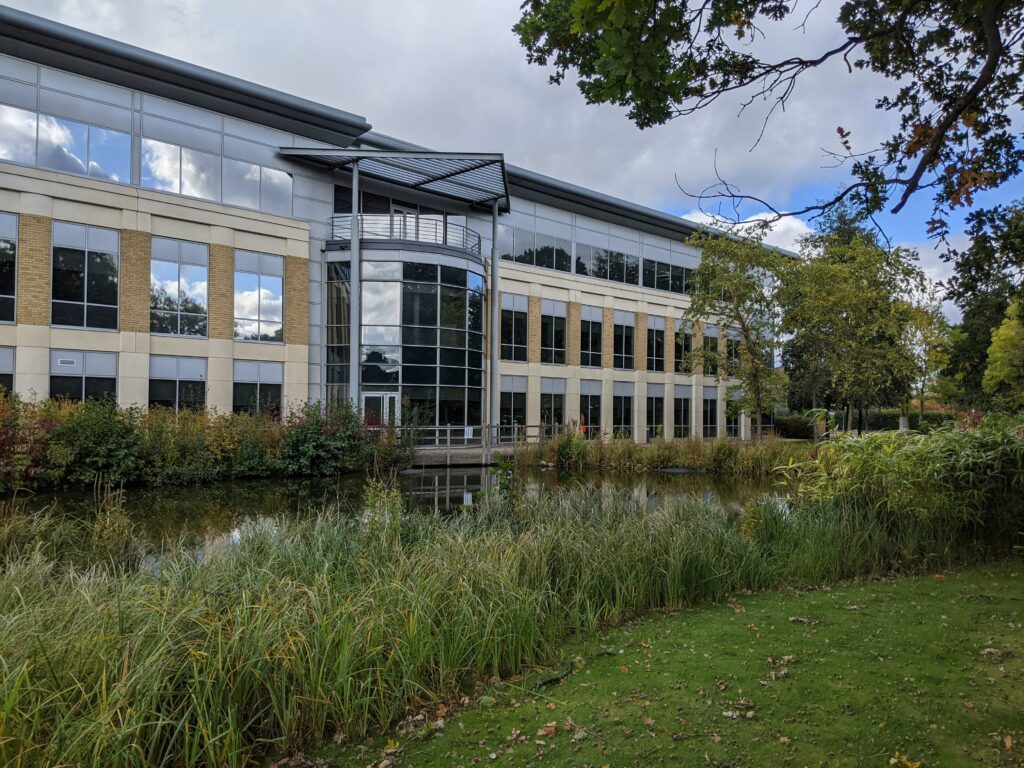 Facility benchmarking for all organizations.
These facility manager benchmarking programs have been offered for over 25 years with participation from a variety of industries. Specific programs cater to those who manage:
Large industrial campuses,
Multi-site operations,
Banking institutions and credit unions,
Research facilities,
Critical facilities,
Government facilities, and more.
We also now offer a simpler facility manager benchmarking option (Core Metrics) for those with limited data and resources who are still interested in benchmarking their ESG metrics.
Who are the Participants?
A diverse set of large companies across the U.S. have participated in our traditional facility round table program, representing 158 million square feet of space at 85 sites.
Similarly, a wide range of research organizations have participated in our research facility benchmark program.
Benchmarking interest has grown in reliability and environmental metrics from those who manage critical facilities, banking facilities, and government facilities.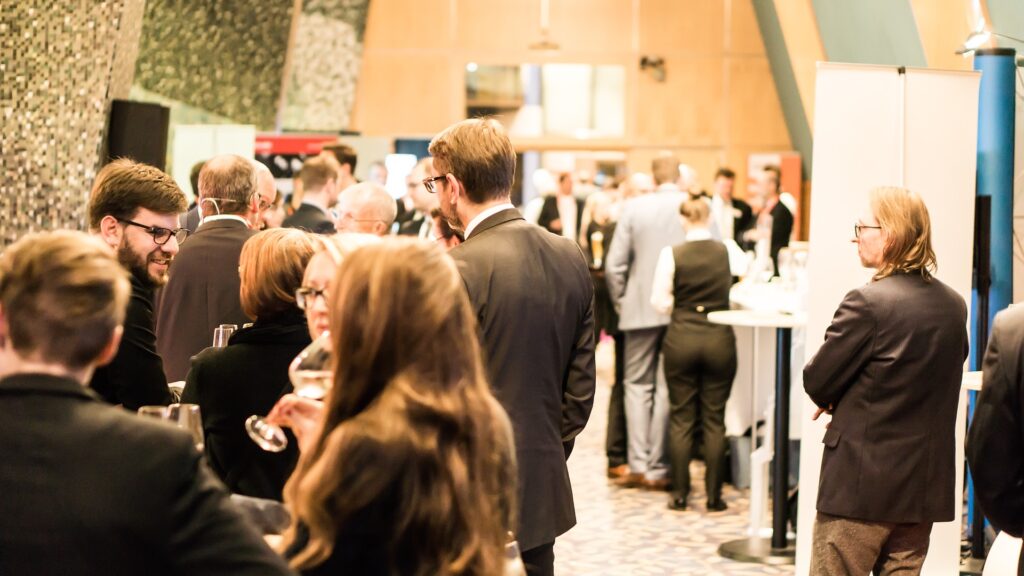 The most beneficial components were when people discussed their problems or issues, and others offered feedback for solutions. The most interesting parts of the conference were the presentations by Honda and ORNL. It is always neat to see the photos of the sites. Before and after photos always make an impact.

Val Foster, Lockheed Martin
Facility Issues' Research Facilities Benchmarking Group is an outstanding source of benchmarking data to help any research organization understand their performance relative to similar organizations. This has proven to be helpful in planning and budgeting more than a few times and given me valuable insights on where we can and should look for efficiencies. The special topic surveys provide additional depth and perspective for the selected topics. The secondary and arguably greater benefit is the collaboration within the group. The annual Best Practices Conference is always a great event. We've hosted other members between meetings and reached out across organizations to get ideas and seek feedback. Members are always quick to offer their experience and insights whenever they are called upon.

Joe Cruz, Atkins
I got the most benefit from introduction night, the flip charts (open conversations, insight into other issues), and the lab tour.

Timothy Keen, Argonne National Laboratory
What Is Included in Facility Issues'
Benchmarking Programs?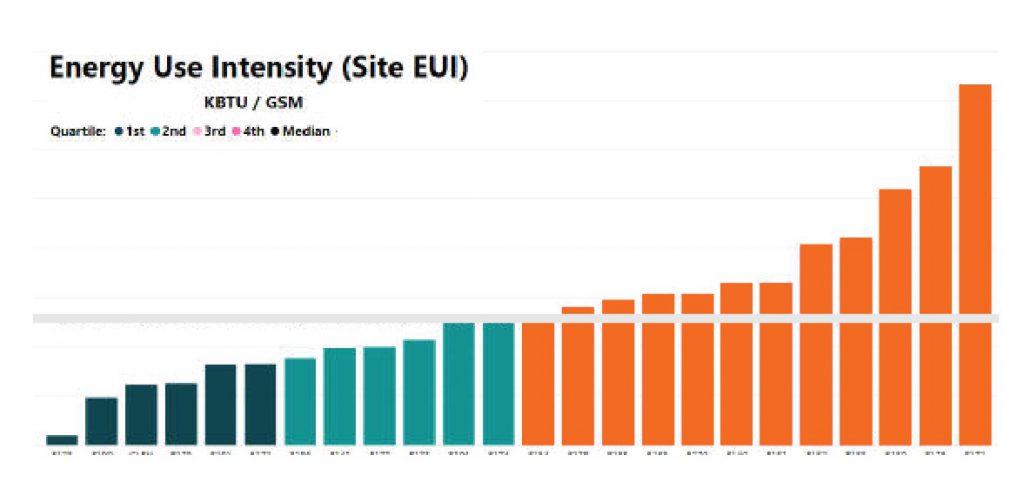 An example graph of energy use intensity is shown. Each participating institution is shown with a vertical bar. The various color shadings represent the quartiles and the horizontal black line is the median for the group.
The facility benchmarking report compares a range of facility metrics – data categories include:
Operating costs (all types)
Energy use (all types)
Sustainability metrics
Staffing
Asset condition (FCI)
Practices & Technology
and more.
---
Review the Facility Benchmarking Options
Not Ready to Benchmark, Have Questions, or Just Want to Stay Informed?
Receive our occasional updates (between monthly and quarterly in frequency) and special topic surveys.
Please tell us your level of interest so we can send you only the information you want – you can unsubscribe anytime.
Do Your Facility Metrics Meet Your Needs?
(By "metrics" we mean the full range of data, KPIs, scorecards, and reporting on your properties and their operation.)
Facility Issues can help you get started with provide one-time services, benchmarking, or ongoing assistance with your facility analytics. But first, take this self-assessment of your situation and objectives to clarify what you need and want.

---
---