Clarify Your Metric Objectives and Assess Your Current FM Metric Systems
As a facility leader in your organization, you need to draw on data from multiple sources for multiple purposes. Most organizations have a number of operational systems/apps to support specific FM functions such as work management, space management, and energy management.
But some organizations do not have a good way to pull this information together for cross-function facility management and planning.
Download our assessment template to do your own, confidential evaluation of your current FM metrics. This is the same template we use working with organizations on developing a facility scorecard.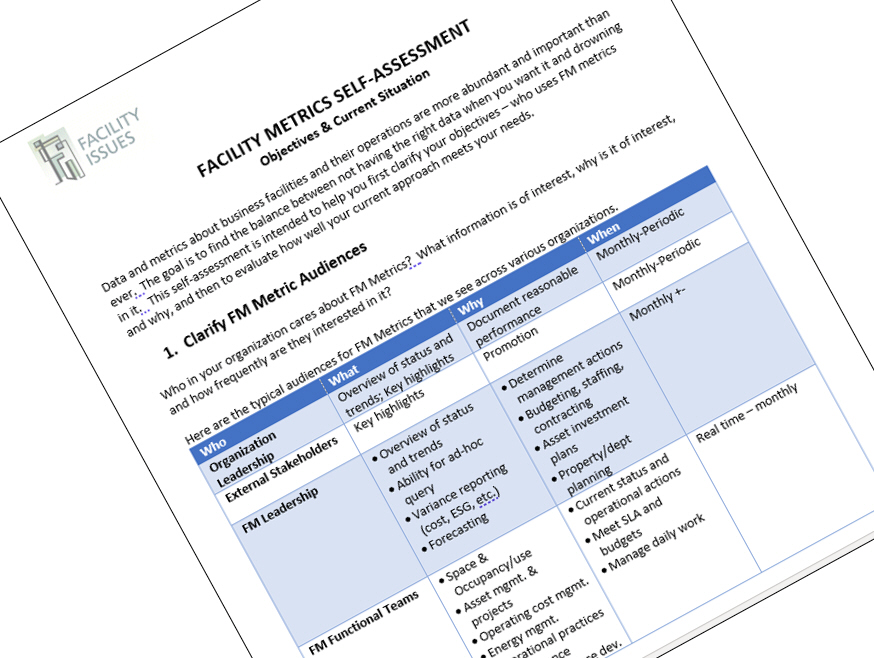 ---