The shared practice meetings provide an opportunity to hear more about this month's topic, join the discussion of related issues, and ask a question on any topic to get feedback from the other attendees. Check the schedule for a complete list of meetings and tentative topics. If you have not attended one of these, read about Shared Practice meetings.
August 23, 2023 Meeting
Normally: 4th Wednesday at 4:00 pm EST / 1:00 pm PST
Artificial Intelligence, Machine Learning, and Smart Systems
Artificial Intelligence, automation and many "Smart" technologies being promoted and deployed have the potential for dramatic changes in our FM operations. There is a lot of hype around AI now, particularly large language models (LLM) like ChatGPT. However, under all this is a set of technologies that will profoundly change our facility operations in the near future, but how?

This month, we will have a discussion about emerging applications and their implications for our assets and the way we work.
Take this month's shared practice survey now to share your input on Automation in Your Facility Operations. It only takes a couple minutes and upon completion, you will come right back to this page to continue to register for the meeting.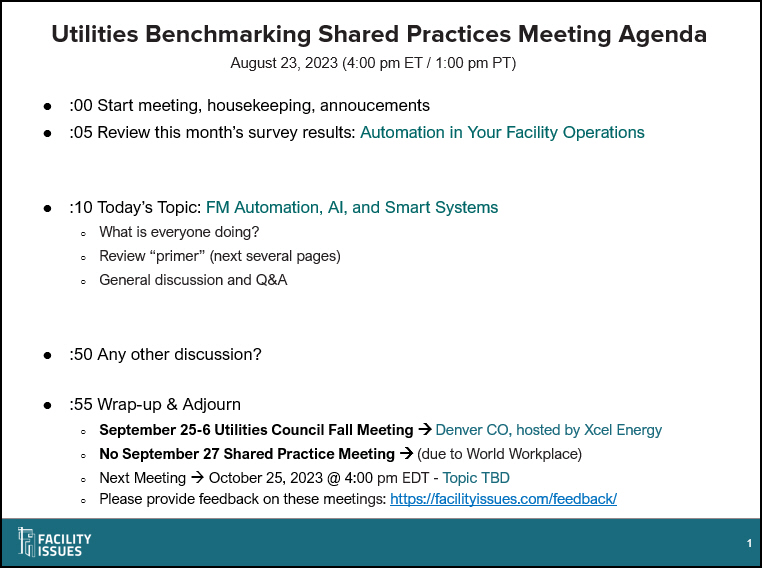 Complete this form to have the meeting invite with MS Teams link emailed to you.