Bob Lambe reviewed this year's utilities benchmarking results at the Utilities Council Fall Meeting 2017 – Houston, Texas. This was just a small portion of the program at this annual meeting, held the Sunday and Monday before IFMA's World Workplace conference.
One thing presented for the first time was a composite of several recent occupant surveys (for different companies) that compares how occupants rate their satisfaction with the level of service at their facility vs. the importance of various services. This chart confirms that maintaining comfortable air temperature and satisfactory restrooms continue to be challenges across facility organizations.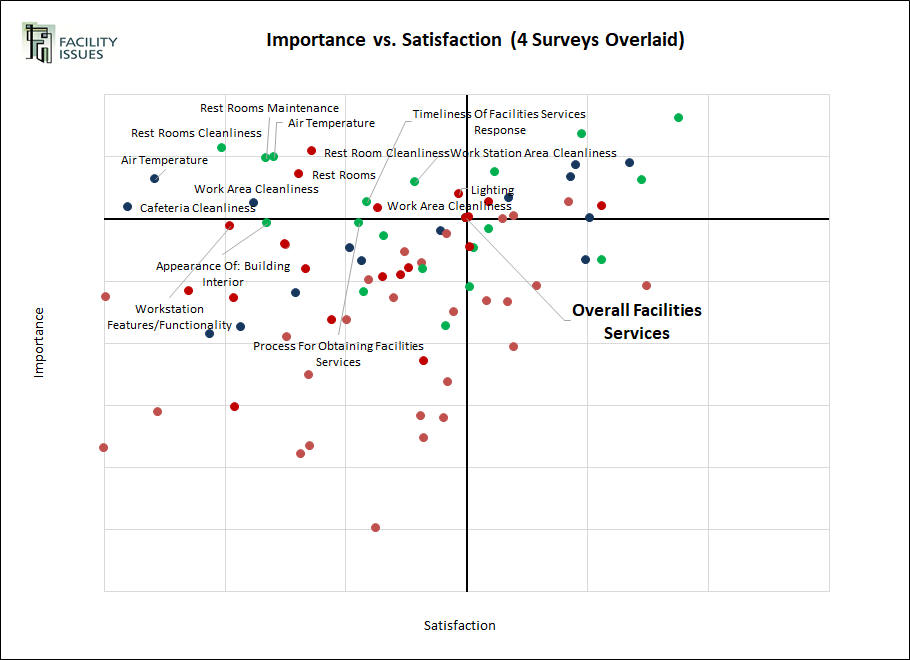 Utility Council members can read more about this in the upcoming newsletter and download the presentation from the IFMA UC website.