The shared practice meetings provide an opportunity to hear more about this month's topic, join the discussion of related issues, and ask a question on any topic to get feedback from the other attendees. Check the schedule for a complete list of meetings and events. If you have not attended one of these, read about Shared Practice meetings.
August 22, 2023 Meeting
4th Tuesday at 3:00 pm EST / 12:00 pm PST
Confirm your local time
Case Study: Sustainability Action Plan for the Hofburg Innsbruck Museum, Austria
This case study by PARTNER Consulting+Projects (https://partner-cp.com/en/about-us/) will share a recent assessment of the Hofburg Innsbruck museum and development of a roadmap for the museum to achieve its sustainability and climate neutrality goals.
Take this month's shared practice survey now to share your input on Roadmap for Facility Improvements: Balancing Multiple Objectives. It only takes a couple minutes and upon completion, you will come right back to this page to continue to register for the meeting.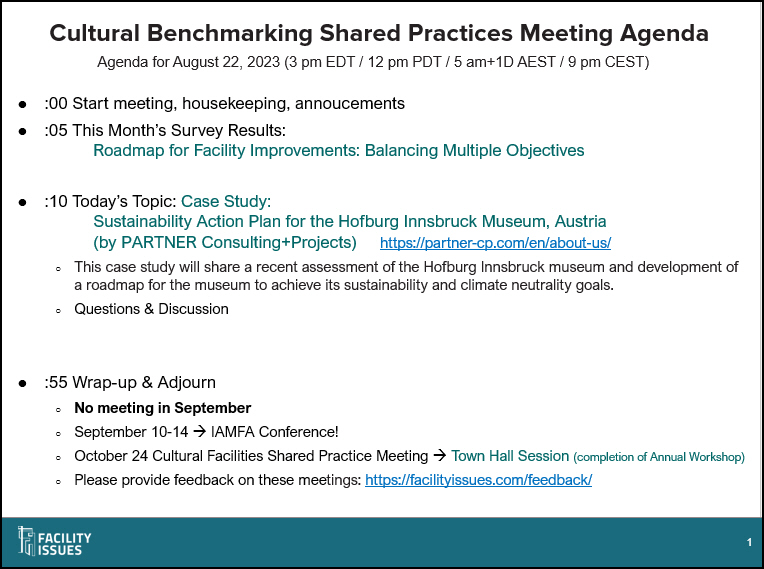 Complete this form to have the meeting invite with Zoom link emailed to you.