Robert Lambe provided an overview of Facility Benchmarking and the IAMFA Program at the Museum Library & Cultural Property Protection Committee New York City Chapter ASIS/International Association of Museum Facility Administrators Meeting on February 8, 2023.
(Thanks to Allegion for hosting the meeting!)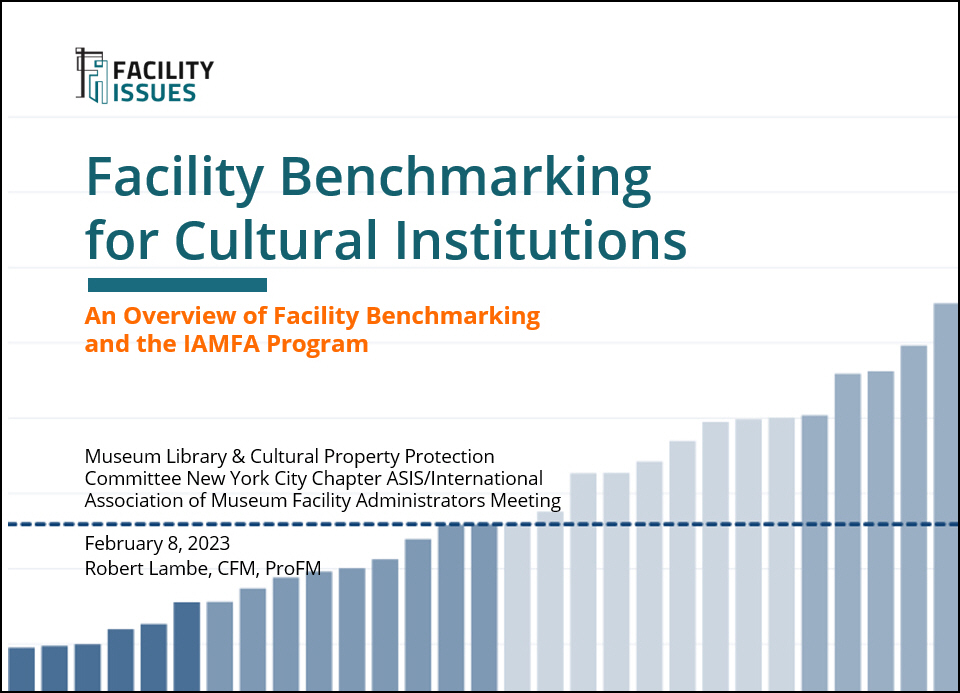 You can download a copy of the presentation (and get more information if you wish) with the form below.