The Utilities Council Town Hall sessions are a chance for anyone in the room to ask a question about how others are dealing with an issue you are facing, or to get feedback on something you are doing. Join us to ask your question, or to help answer questions by others as a way to support your peers and build expertise in the group.
June 28, 2023 at 3:00 pm EDT / 12:00 pm PDT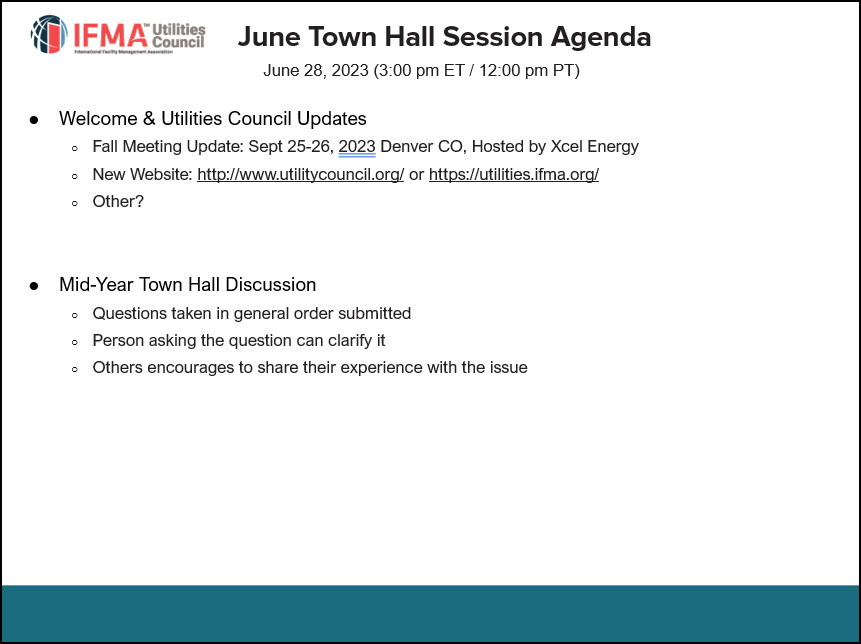 Complete this form to have the meeting invite with MS Teams link emailed to you.