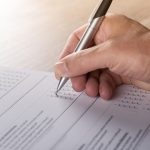 Shared practice surveys are "mini-surveys" with just a few questions on a topic or interest or concern to facility managers that is not contained in our regular benchmarking programs.  The advantage of these vs. chat boards is that we present the results as a report so even when the response is low it is easy to use the results with your leadership.  Each survey typically runs for 2-3 weeks, but some are ongoing.
Currently Open Surveys
You do not need to be enrolled in any of our benchmarking programs to participate in these surveys – please participate in any on which you can contribute.  Anyone who participates receives a copy of the results if they provide their email address in the survey. (If you are on our mailing list you will receive a notice when a new survey is available.)
Summary results from some recent surveys are available here.