A special thanks to the sponsors of the IAMFA Benchmarking Program…

McGuire Engineers specializes in HVAC, electrical, plumbing, sprinkler and life safety systems. Services include peer and code review; feasibility, energy, sustainability, due diligence, and reserve studies; forensic / expert witness consultations; and LEED and construction management administration.
---

Ewing Cole provides services for architecture, engineering, interior design, planning, lighting, digital media, and energy management.
---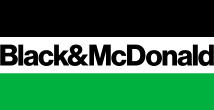 Black & McDonald is an integrated, multi-trade service provider that safely delivers high quality construction, facilities management, and technical solutions.
Interested in becoming an IAMFA Benchmarking Program sponsor?